We are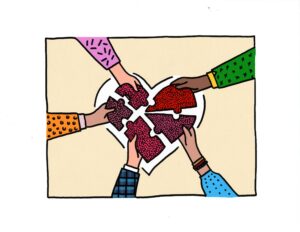 currently working on our 2022 budget and need your help. By filling out a statement of intent, we'll know how we can plan our ministry. You can fill out a paper copy or an
online form
. Both will be confidential.
Challenge Gift! We've been offered a chance to receive a challenge gift–up to $40,000. For every intent, we'll earn $250. For every new intent, we'll earn an additional $500. For every increased intent, we'll earn an additional $500.
Thank you for supporting the ministries and mission of St. Barnabas. For your convenience, we offer several giving options:
NEW!  Zelle is an easy way to send money directly between almost any US bank accounts typically within minutes.  St. Barnabas is already registered with Zelle through Chase Bank where our operating funds are held. Once you register through your bank's mobile banking app you can quickly, safely and easily send your weekly or monthly offering to St. Barnabas. And best of all, there is no fee to you or St. Barnabas!
In our area BMO Harris, Chase, and Fifth Third all use Zelle. Here's how it works:
Access Zelle in your mobile banking app. Get started by enrolling your email or US mobile number through your mobile banking app. (Search on your mobile banking app for Zelle or call your bank's customer service for help.)
Pick a person to pay. Enter the registered email address for St. Barnabas which is stbarnabas-cary@sbcglobal.net.
Enter the amount to send.
Complete the memo line with something like "Regular Offering – April" or "Offering – Maundy Thursday".  It's limited so keep it simple, but descriptive so your money can be applied correctly by our financial secretary.
That's it!
You can learn more about the Zelle network at zellepay.com
Another option for giving safely and securely is Tithe.ly, an ELCA-endorsed electronic giving service provider. Tithe.ly offers three easy ways to give ($5 minimum):  online, use the Tithe.ly mobile giving app, or via text!

To give online from your computer, simply click here to sign up for a Tithe.ly account and make a one-time or recurring gift.
Click here to watch a quick video about Tithe.ly's mobile giving app, and then download the app to your mobile device by clicking here.
Click here to watch a short video about text giving with Tithe.ly.  When you're ready, text "GIVE" to St. Barnabas' giving number (815-335-9177) to give by text from your mobile device!
Need help?  Just send an email to giving@stbarnabas-cary.org.
Alternatively, you may send a check made payable to St. Barnabas Lutheran Church to:
St. Barnabas Lutheran Church
8901 S. Cary-Algonquin Road
Cary, IL 60013
If you use online bill payment through your bank, you may also find it convenient to set up a one-time or repeating payment. A repeating payment is a series of payments you schedule at regular intervals. You'll set up St. Barnabas as a payee, and then specify the frequency of the payments (i.e. weekly or monthly), what day of the week or month you'd like the payment to be sent, and how long you'd like the series of payments to continue. Most banks offer this service free of charge. Checks may be mailed to the above address.  Please consult with your bank to see if online bill payments can simplify your giving to St. Barnabas.
If you are interested in making a planned gift, a gift of stock or mutual fund shares, or have other questions about how you can support our work and mission, please contact Pastor Sarah at 847-639-3959 or pastor@stbarnabas-cary.org.