St. Barnabas Lutheran Church is committed to providing engaging faith-based youth programs.
Sunday School will be offered in the form of our Saturday-Sunday School. It will take place via zoom at 9:30 on Saturdays. We will use a mix of games, music and activities to bring the message to students of all ages. Sign up here anytime or email  Mike at stbarnabasyouth.cary@gmail.com for more information.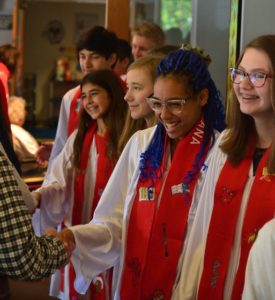 Confirmation is a two year program for 7th & 8th graders. The class gathers weekly during the school year, on Wednesdays from 7:00-8:00 PM. Small and large group activities and multimedia are used as teaching tools. Students participate in service projects within the congregation and in the community. Please complete our Confirmation Registration Form to enroll in the program.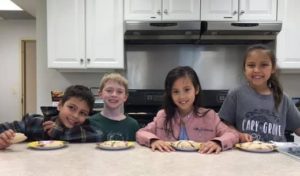 First Communion is celebrated at the beginning of May each year. In preparation, children in second grade (or older) along with parents attend class and bake bread to learn more about this special tradition. If you would like more information, please call the church office or email: stbarnabasyouth.cary@gmail.com
All are welcome!