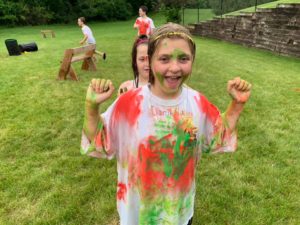 All area youth in 6th, 7th and 8th grades are encouraged to join the social and service activities planned for the Middle School Youth Group.  St. Barnabas Lutheran Church coordinates one or two activities each month for the students to socialize and have fun.  Often the events include volunteer service in the community.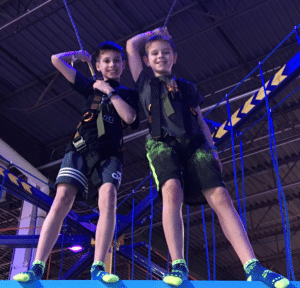 Our kick-off event for the coming year is a Night of Games and Brainstorming. The students will get to know each other and decide on future fun and/or volunteer outings.  It will be held at St. Barnabas Lutheran Church on August 18, 2019 from 6:00-7:30 pm.  All are welcome.  Bring a friend!
Past activities included a trip to Richardson's Adventure Farm, a Movie Night/Bake Sale fundraiser, an outing to Urban Air Adventure Park, a food packing session at Feed My Starving Children and an outdoor Water Battles event.
Two overnight events are coordinated each year with other area churches.  Worship, games, trips, food and service opportunities are enjoyed during the overnight programs.
All area youth are welcome to join.  For more information, please contact Denise Ulaszek at youth@stbarnabas-cary.org or (847)639-3959.
All are welcome!