First Steps
Join Us for Worship!
Worship. What we do and why we do it.
At St. Barnabas, worship consists of confession, prayers, Bible readings, a sermon, songs, offerings, sharing peace, and receiving communion. These are all meant to shift the focus from ourselves and everything going on in our lives and move the focus to God and on others. When we stop being the center and remember that we are connected to something so much bigger than ourselves, we can love ourselves and the world in new and deeper ways.
We hold an Explore St. Barnabas event twice a year in the Spring and Fall to introduce new members to our church, the Lutheran faith, and answer any questions you may have.
Explore the questions below, and feel free to use the contact form at the bottom of the page to get in touch with us. 
Frequently Asked Questions
When are your worship services?
In-person worship is each Sunday at 9:30 am. Worship is also viewable on Facebook Live, and the recording is later posted on YouTube. Visit the Events or Worship page for details and updates.
What should I wear to Worship?
There is no dress code, come as you are.  Wear whatever makes you comfortable.
What about kids? Can they come to Worship?
Yes! Children are always welcome in Worship, even if they move around or make noise. The church is more complete when we have people of all ages in the sanctuary. We do offer a nursery, with trained staff, if you prefer to worship without wrangling kids.
When is Sunday School offered?
Sunday School is offered on Sunday mornings at 9:15 am. Designed for kids in preschool through 5th grade, the program includes interactive games, songs, crafts, bible study and fellowship. The children will return to service during the hymn of the day, just in time for a children's sermon. Sign up online by filling out this registration form.
Do you offer adult education?
Various Christian Education programs are offered during the year for adults and include book studies, Bible studies and prayer groups. Please see the church calendar or our Christian Education page for more details.
What is the confirmation program?
Confirmation is a two-year program for 7th & 8th graders. We study the Bible and what we believe about God, and we do service projects. The class meets Wednesday evenings during the school year. Register for confirmation class by filling out this form.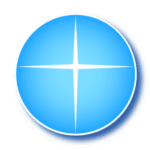 Address
8901 S. Cary-Algonquin Rd.
Cary, IL       60013